Acceptance and Commitment Therapy: Four-day Skills Intensive Part 1 of 2
15% discount available if you book both parts of our Acceptance and Commitment Therapy (Part 1 and 2) together. (£455 each)
10% discount available if you bring a friend who has not already done training with us. (£480 each) – To book click here
All workshops are held on (Thu-Fri):
2024 Dates:
25-26th Jan + 22-23rd Feb
Certificate of attendance:
Manual: 
Provided: 100 page printed manual, included.
About the course
Acceptance and Commitment Therapy marries mindfulness and behaviour change strategies to offer a highly versatile mindfulness-informed cognitive behavioural therapy. This 'marriage' has done much to reach clients who shied away from traditional CBT, and brought a more evidence-based approach to those who previously thrived best in the more 'humanistic' approaches. Over 150 randomised control trials have shown ACT to be effective at addressing varied psychological issues. Independent research evaluators such as the APA recognize ACT's evidence base for Depression, Mixed Anxiety, OCD, Psychosis and Chronic Pain (See State of the act evidence for more details).
An essential part of progressing as a therapist is to receive regular feedback. Evidence suggests that short two day workshops do little to bring about behaviour change in psychological therapists (Luoma, 2013). Hence we offer a training for those who want to develop the skills to offer ACT with confidence and flexibility. We also provide on going supervision as an additional service
Our modular ACT training offers a well tested, systematic approach to ACT skills building, developed over 9 years of ACT teaching experience. Henry Whitfield and Martin Wilks offered the first dedicated ACT skills training in the UK and have trained over 900 ACT therapists. Efficient skills learning methods have always been the primary focus of our training programmes.
Workshop contents:
Aim: After these four days of training you should be ready to apply all key ACT processes flexibly to your client work. You will also have had multiple opportunities to experience the benefits of each ACT process personally. The majority of the learning will be experiential in the sense that will ask you to integrate what you learn through application in role-plays, real-plays or group exercises. The many live and video examples of ACT will inform your practice. We structure the training to give you considerable experience in applying the demonstrated principles to varied contexts, flexibly. Remember not to be formulaic! Be present. Every client moment is unique.
Day 1 –
Meeting the Model and the Context. (hexa-flex/psychological flexibility)
The ACT therapeutic stance. Demonstrated examples of key guidelines in action.
Confronting the control agenda. When controlling your thoughts and feelings is unworkable, how do you ease a client (and yourself) out of the 'quicksand'?
Identify a value thwarted by avoidance and discover what's more important than the avoidance.
The trappings of language: Learn a spectrum of methods for loosening the grip of thought and language. Hold lightly those ideas that push for unworkable behaviour. 'I'm not good enough, therefore I…'
Identifying your personal "Bold Move" – a simple, achievable, behavioural step in the direction of what matters to you; a step you can take before start of Day 2.
Day 2 –
Debrief of the Bold move – techniques employed, lessons learned
Present moment: Examples of eyes-closed meditations and one on one interventions that bring a client out of her mind and into the present.
Psychological flexibility and self-concept issues: How to develop and foster a flexible sense of self. How to speak about the ineffable. Variety of group experiential exercises designed to 'point out' a tangible sense of observer self
How to overcome and respond to the pitfalls in values clarification. Facilitating each others' precise articulation of a Values Mission statement that best addresses the issues that you have been working upon.
Behaviour change: Do your action tendencies match your values? What does your mind have to say about the new path before you? Bringing behaviour change to what you learnt in day one, you will coach and be coached to walk a new path. You will identify a medium term goal to bring to account at morning session of day 3.
Day 3 –
Moving seemlessly between the processes. Practice applying multiple ACT processes together. The right combination in the right context can be pivotal.
Overview of all processes with clinical examples. Guided meditation that includes all six processes.
Live and video examples of Willingness and Values. These two processes naturally feed into each other. Pain leads to values, values lead to pain. Accessing the value that is more important than the pain/avoided emotion.
Present moment and Willingness. To be more aware is to open up. Video and live examples of applying these two processes together.
Time for practice and feedback.
Day 4 –
Bringing four processes together using metaphors such as the Life Bus. More live and video examples to analyse. Emphasizing the coupling of cognitive defusion and committed action. What do the bus passengers say as you turn the wheel of the bus towards what's important? Break the rules!
Present moment and the observer self. Get present to the ever changing process of yourself concept.
Further video examples to 'bring it all together'. All six processes applied in one session flexibly.
Further real-plays for applying it all, as the moment demands, flexibly, and with feedback.These four days are prerequisite to our Intensive ACT skills Part 2 training.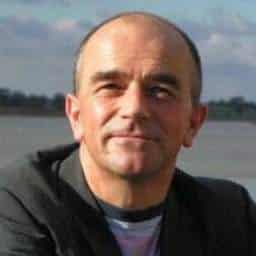 Martin Wilks
Chartered Psychologist, ACBS peer-reviewed ACT trainer, BSc. Psychol, Dip Couns, MSc. Couns Psychol, Dip Couns.Psychol
Martin has cultivated his personal mindfulness practice for over 25 years. For 17 yrs, working as both psychologist and visiting Buddhist minister, he facilitated mindfulness-based groups and counselling services in a central London prison. In private practice, since 2002 he has been developing the use of ACT in short term work and weaves many ACT & MBCT practices and procedures into longer term mindfulness-based psychotherapy. His research interests focus upon qualitative, participant inquiry methods exploring the integration of mindfulness meditation with counseling.