Acceptance and Commitment Therapy: Extended Group Supervision
Supervision to start after the Intermediate level or Skill intensive part 2 of ACT is completed.
Certificate of attendance:
The supervision and assessment process Our training process is designed to cover the 'head', 'heart' and 'hands' of ACT. We will, therefore, assess your practice of ACT from the perspectives of knowledge, personal experience and skills. Course requirements*:
90mins fortnightly supervision for 12 months (75% minimum attendance required). Participants present at least one recording per month.
To present over the course of the training, 240mins of rated audio excerpts (each 20mins in length), including beginning, middle and ending phases of your ACT practice, with at least 4 clients.
Final assessment consists of 1) showcasing your latest ACT work in three 20min audio recordings of beginning, middle and ends phases respectively, 2) Answering short essay questions in a written exam, and 3) Submitting a 2000 word journal containing insights along the path of applying ACT to yourself, as well as pivotal moments in your development as a practitioner.
Supervision to start after Intermediate level of ACT is completed.
Completing the training modules without the supervision and assessment process leads to certificates of attendance for each training module completed, and a certificate to summarise all the modules completed on our training programme.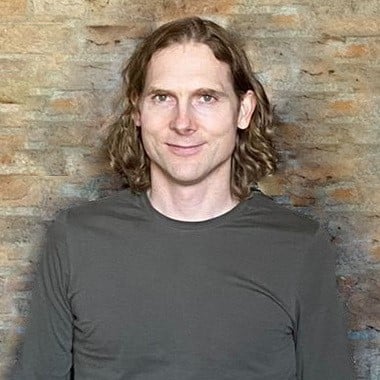 Henry J. Whitfield
MSc (CBT), ACBS peer-reviewed ACT trainer, MBACP, Advanced Traumatic Incident Reduction Trainer,
Henry Whitfield is an Association of Contextual Behavioural Science (ACBS) Peer-reviewed Acceptance and Commitment Therapy trainer, an Accredited Advanced TIR (PTSD therapy) Trainer and Cognitive Behavioural Psychotherapist (MSc – CBT). For over seven years Henry ran and supervised brief therapy for PTSD projects for Victim Support and Mind in London gun crime hot spots, using CBT and TIR. Henry has also trained over 1500 psychological therapists since 2003, supervising mental health professionals for ACT and Trauma work in the NHS. He is also a passionate integral thinker, publishing journal articles and book chapters on the integration of therapeutic models including, REBT-mindfulness, ACT-TIR-CBT, Person-centred-TIR. His psychedelic plant medicine path has changed how he does psychotherapy especially with self-concept issues. He has written, co-written and edited training manuals for ACT, TIR and FAP (relational psychodynamic). As a visiting research fellow at Regents University London, he focuses his research on the development of ACT-consistent models for psychedelic-assisted therapy, collecting high-density longitudinal data during psychedelic processes of change. He is also author of a new model of psychological flexibility A Spectrum of Selves, tailored to a psychedelic therapy context, published 2021 in Frontiers in Psychiatry.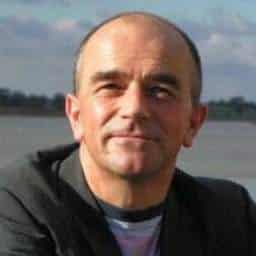 Martin Wilks
Chartered Psychologist, ACBS peer-reviewed ACT trainer, BSc. Psychol, Dip Couns, MSc. Couns Psychol, Dip Couns.Psychol
Martin has cultivated his personal mindfulness practice for over 25 years. For 17 yrs, working as both psychologist and visiting Buddhist minister, he facilitated mindfulness-based groups and counselling services in a central London prison. In private practice, since 2002 he has been developing the use of ACT in short term work and weaves many ACT & MBCT practices and procedures into longer term mindfulness-based psychotherapy. His research interests focus upon qualitative, participant inquiry methods exploring the integration of mindfulness meditation with counseling.