Description
Timing: 9.30am for a 10:00am start to 5:00pm (coffee at 9:30am)
Entry requirements
This training does not require prior academic knowledge or accreditation to a particular body. We expect you to have a professional context in which facilitating behaviour change is a focus. This can be in a mental health or work/business setting.
About the course
Did you ever feel it wasn't OK to be you, just as you are? The most important relationship any individual has is with themselves; any wounds or contradictions in your self-image will hinder your relationships with all others. A healthy self is almost universally seen as a prerequisite for sound mental functioning. When we do this work, one key aim is to help the client to be at peace with themselves.  In order to have this, we cannot walk away from our 'self' because we are embedded in it. Our self is with us no matter where we go, and the majority of people have self-worth issues. Did you ever feel uncomfortable when someone praised you? Our verbal-behaviour is fundamental to how we construct and transcend our 'self'. In this workshop, we will introduce how Relational Frame Theory informs therapeutic techniques to foster variability, flexibility, stability, functional coherence and an ongoing sense of responsibility.
We will help you to address self-concept issues by fostering:
1. Variability in the process of awareness
This can involve stabilizing the clients perspective, (e.g., repeatedly directing the client's attention to the present, so as to help her notice the changes in her experiences. How do you feel now, and now and now?) Or getting the client to notice changes in perspective, (e.g., recall different situations and moments of your life).
2. Stability in a sense of perspective
This can involve noticing the common perspective across experiences (e.g., who is noticing thoughts, sensations and feelings across a variety of experiences, and noticing the common perspective across points of view (e.g., notice who is noticing the experiences of you today, yesterday, in a years time).
3. Coherence in context
This can involve emphasizing the hierarchical dimension of self (e.g., you are the container of all your experiences) and emphasizing the distinction between self and the experiences (i.e., separate experience from the action). Anything you contain is not you.
4. The ability to respond differently to an interaction
This can be achieved by pointing out the influence of contextual variables on our actions (e.g., given your history it is not surprising that you made these choices) and bringing the our attention toward the impact of our actions on the contextual variables (and now with this knowledge what can you do that is in line with what matters to you?).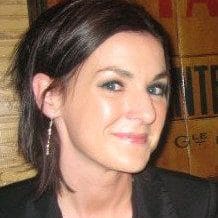 Dr Louise McHugh
BSc MA PhD
Louise's research interests are centered on the experimental analysis of language and cognition from a behaviour analytic and Relational Frame Theory perspective, including especially the development of complex cognitive skills such as as perspective-taking and the process-level investigation of behavioural and cognitive psychotherapies including Acceptance and Commitment Therapy. She has published over 60 papers on these topics and has received funding from several sources including the British Academy, the Leverhulme Trust, the Waterloo Trust and the Welsh Assembly. Most recently she was awarded a European Marie Curie career integration award to join the faculty at UCD.
A faculty member at University College Dublin (UCD) in Ireland, Louise McHugh is not only a world authority on RFT (Relational Frame Theory – the theory of language and cognition that underlies ACT) but also a dynamic and entertaining presenter. Louise is editor and co-author of the newly published textbook 'The Self And Perspective Taking', and her ground-breaking work in the use of RFT to help autistic children develop theory of mind and empathy is now being employed by state-of-the-art ABA programs around the world.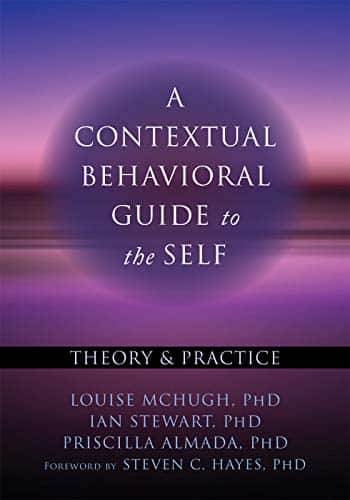 Dr. Louise McHugh is a co-author of A Contextual Behavioral Guide to the Self: Theory and Practice