Product Description
Dates for 2019 (Thu-Fri):
13-14 June + 18-19 July 

24-25 Oct + 28-29 Nov 
Certificate of attendance
Provided: All certificates are dated and record the number of training hours.
Manual: 
Provided: Printed manual, included.
On completion of this intermediate-advanced level course you will have:
1) a thorough experience of case-formulation and it's application to a client of yours
2) received personal feedback from David or Henry on your style of practice
3) targeted areas for improvement in your personal ACT practice
4) expanded your physicalized repertoire If you didn't already, you should feel confident enough to call yourself an ACT therapist, after this training. Prerequisite: Our Four day Part 1 Intensive skills training, or equivalent skills training.
Four Day programme breakdown
Day 5:
Where is your ACT practice currently at? A tool for finding holes in your skill set. What would you particularly like to improve during this training process? Examples and practice of Functional analysis in case-formulation, and 'on the fly' in the therapeutic relationship. David's latest approach to case-formulation and treatment planning Roleplay: put your treatment plan into action (with feedback from the trainers).
Day 6:
Facing barriers to being the therapist you would like to be. Roleplay: taking the perpective of the client you/your diad/triad partner wishes to help (with feedback from the trainers to the person practicing) Live demonstration – applying the physicalised lifeline protocol. Realplay practice of the Lifeline with personal feedback from the trainers. Setting tasks to practice before the next session
Day 7(after 4 weeks break):
Report back on how ACT practice went in personal and professional contexts. Troubleshooting questions answered. Live demonstration of working with a difficult client, tracking the trainer's moves with cross process tracking form. Overview of common sticking points with examples of how to respond to them. Further roleplay practice of sticking points discussed – with feedback from the trainers.
Day 8:
Going deeper and slower in your practice of ACT. Moving beyond the techniques to work at relational depth. Ways to nurture powerful and containing therapeutic relationships Practice at showing up to in session emotion with compassion The workshop presenters will be completing rounds during experiential pair work to give individual feedback on your ACT practice (Maximum 10 students per trainer).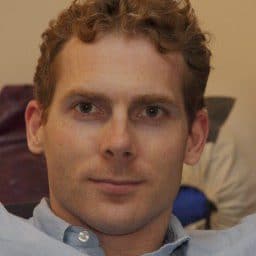 Henry J. Whitfield
MSc (CBT), MBACP, Advanced Traumatic Incident Reduction Trainer, ACBS peer-reviewed ACT trainer
Henry's research interests include the theoretical and practical integration of mindfulness with cognitive behavioural theories, how to track and implement mindfulness processes in varied contexts, and psychedelic therapy. After 4 years as a PTSD therapist and supervisor for Victim Support Lambeth, Henry conducted empirical research for City and Hackney Mind and Regents University London, investigating psychological process in psychotherapy. He has also contributed to the theoretical and practical integration of contextual behavioural science with psychedelic-assisted psychotherapy collaborating with Imperial College London. In private practice he specialises in therapy for psychedelic integration.
Recent publications
Towards case-specific applications of mindfulness-based cognitive-behavioural therapies: A Mindfulness-Based Rational Emotive Behaviour Therapy - Counselling Psychology Quarterly June; Vol 19(2): 205-217. Routledge (2006).
Traumatic Incident Reduction: Operationalising Rogerian theory in Brief therapy practice. Chapter 4 in Tudor, K. Brief Person-Centred Therapies. Sage(2008).
Bringing Mindfulness into the therapeutic relationship. Healthcare Counselling and Psychotherapy Journal. April, Vol 10. BACP(2010)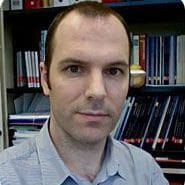 Dr. David Gillanders
ACBS Peer-reviewed ACT Trainer
Also a clinical psychologist, David first became interested in ACT in around 2004 via the Contextual CBT for Chronic Pain work of Lance McCracken. As well as working as a clinician specialising in chronic pain, David also trains clinical psychology doctoral students in ACT. He has led a research programme in clinical health psychology, focusing on a variety of long term health conditions. This research has investigated different theoretical perspectives on psychological factors in long term conditions. This research strategy has supported thesis projects for 8 DClinPsychol students, and 3 PhD students. David has also worked on measuring cognitive defusion (a core process in ACT). Journal Articles
Keith, L.., Gillanders, D., &  Simpson, S. (2009) An Exploration Of The Main Sources Of Shame In An Eating Disordered Population. Clinical Psychology and Psychotherapy, 16, 317-327
McIntosh, E., Gillanders, D., & Rodgers, S. (2009) Rumination, Goal Linking, Daily Hassles and Life Events in Major Depression. Clinical Psychology & Psychotherapy, 17, 1, 33-43.
Livingstone, K., Harper, S., & Gillanders, D. (2009) Emotion Regulation and Coping in Psychosis. Clinical Psychology & Psychotherapy, 16, 5, 418-430.
Book Chapters
Acceptance and Commitment Therapy and Motivational Interviewing for Health Behaviour Change. (In press). In L. McCracken (Ed.) Acceptance and Commitment Therapy and Mindfulness-Based Approaches in Behavioral Medicine: An Integrative Clinical and Research Guide. Oakland: New Harbinger.
Psychological Aspects of Chronic Pain (in press). In L. Colvin (Ed.) ABC's of Pain Medicine, Chichester: Blackwell.
Contributor of clinical material to Hackmann, A., & Holmes, E. (in press) The Oxford Guide to Imagery Intervention in Cognitive Behavioural Therapy, Oxford University Press, Oxford