Description
The supervision and assessment process Our training process is designed to cover the 'head', 'heart' and 'hands' of ACT. We will, therefore, assess your practice of ACT from the perspectives of knowledge, personal experience and skills. Course requirements*:
90mins fortnightly supervision for 12 months (75% minimum attendance required). Participants present at least one recording per month.
To present over the course of the training, 240mins of rated audio excerpts (each 20mins in length), including beginning, middle and ending phases of your ACT practice, with at least 4 clients.
Final assessment consists of 1) showcasing your latest ACT work in three 20min audio recordings of beginning, middle and ends phases respectively, 2) Answering short essay questions in a written exam, and 3) Submitting a 2000 word journal containing insights along the path of applying ACT to yourself, as well as pivotal moments in your development as a practitioner.
Supervision to start after Intermediate level of ACT is completed.
Completing the training modules without the supervision and assessment process leads to certificates of attendance for each training module completed, and a certificate to summarise all the modules completed on our training programme.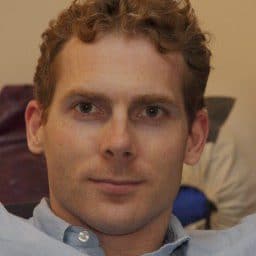 Henry J. Whitfield
MSc (CBT), MBACP, Advanced Traumatic Incident Reduction Trainer, ACBS peer-reviewed ACT trainer
Henry set up Mindfulness Training Ltd in 2006. His research interests include the theoretical and practical integration of mindfulness with cognitive behavioural theories, Acceptance and Commitment Therapy processes and in case-formulated applications of mindfulness. After 4 years as a trauma specialist for Victim Support Lambeth, Henry has since conducted empirical research for City and Hackney Mind, and SPCP Regents College, London investigating psychological process in counselling. He also works in private practice, and teaches widely on the subject of Mindfulness-consistent therapies.
Stefana Bosse
Chartered Psychologist, ACBS peer-reviewed ACT trainer, BSc. Psychol, Dip Couns, MSc. Couns Psychol, Dip Couns.Psychol
Stefana co-founded the Psychedelic Society's Psychedelic Experience Retreats, the pioneering programme offering legal, modern ceremonial retreats in The Netherlands using psilocybin-truffles. For the last 3 years, she has supported over 300 people going on profound, often life-changing psychedelic journeys of healing and discovery. She is passionate about grounding psychedelic use and spiritual practice in psychotherapeutic inquiry, as well as uplifting our Western materialist mindset to the perennial wisdom found in the transpersonal.
Since 2016 Stefana has been training in holistic counselling under the tutelage of the founders of the Path of Love, a transformational 7-day psycho-spiritual process. She is a student of the Diamond Approach, a contemporary spiritual path integrating the teachings and practices of the ancient wisdom traditions with modern depth psychology. She holds a bachelor in Philosophy, Politics and Economics from the University of Oxford and a Masters in International Affairs from Sciences Po in Paris and Columbia University in New York. Stefana is also a certified Emergency First Responder.
This retreat will also have other mental health professionals with ACT training and psychedelic therapy guide experience, ensuring each of you can receive individual attention when you need it. This retreat is not aimed at people with severe mental-health issues. All facilitators will remain sober throughout the retreat.
Further details coming soon.