Location:
Weert, The Netherlands (in 20 acres of private woodland)
Contribution:
£1700 (accommodation and meals included, excluding cost of psilocybin truffles (approx £80 – provided by a trusted legal third party).
Two low-income places of £1000 are available.
Experts at multiple psychedelic research centres consider Acceptance and Commitment Therapy to be an important and useful framework for modern psychedelic therapy (see Walsh & Theissen 2018, Guss 2018).
This retreat is aimed at mental health professionals interested in becoming psychedelic-assisted therapists, psychedelic therapists interested in an ACT-informed psychedelic experience and those wishing to better support people in integrating psychedelic experiences.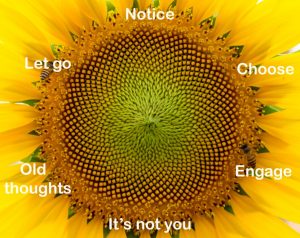 There is currently a psychedelic research renaissance involving sizeable clinical trials in both Europe and the USA. Even if preliminary, the current results suggest unprecedented success rates for depression, addictions and more. With such trials underway, psilocybin is expected be medically licenced in the next 5 years (See New Atlas FDA Breakthrough therapy, or Wired for more depth). The purpose of this retreat is to prepare and connect those interested in such developments. If you are interested in collaborating on future retreats like this, you are especially welcome.
The Programme: This four and a half day retreat and integration programme will include:
Day 1: Arrival (in the afternoon) and preparation: approaching the psychedelic experience as an opportunity for personal growth, leaning into challenging emotions and opening to a flexible sense of self.
Day 2: Self-as-context meditation and bodywork – you are not your programming. Afternoon ceremony – with Psilocybin Truffles, you embark on your psychedelic journey with the support of sober mental health professionals
Day 3: Integration – What is still coming up? Being in your direct experiencing. Breathwork. Journaling on your experience as it continues to surface.
Day 4: A scale of selves or 'parts' to integrate. Breathwork. Second Ceremony – an opportunity to go deeper.
Day 5: Further integration – Is any of your inner or outer behaviour changing? What new paths do you feel invited to follow? Current psychedelic integration research findings. Is a new view emerging of the kind of life you want to live? Balancing the head with the heart: Awareness practices coupled with behaviour change.
Each day will include experiential practices to help us get into our direct experiencing. Through sharing circles we will learn from each other.
Then each participant is then offered four x 60-90min integration sessions via zoom. These sessions further support the unfolding of awareness that opened during the retreat, and help translate this awareness into multiple domains of your life.  Our current integration model brings together evolutionary science 'multi-level selection theory' and some of the work of Francoise Bourzat into a new expanded 'ACT Matrix' (as in Polk et al, 2016), integrating behaviour change to find new balance between self-care, relationships, community and environment.
In preparation you may consider your personal challenges in terms of 'willingness' (how open are you to certain discomforts?), 'experiential avoidance' (what are the obvious or subtle ways you avoid those inner discomforts?), your motivations (what impulses behind your inner and outer behaviours are keeping you from what you truly want). Simple metaphors such as the 'reverse compass' may guide us on our way: where is your mind telling you not to go?
To integrate your psilocybin experience into a life better lived, you may also consider if your old thought patterns take you where you really want to go. What new behaviours do our insights invite? How might our old habits get in the way of what we really want?
As well as offering these latter perspectives, the ACT model also invites its own integration with other models and traditions, into a behaviourally aware eclecticism. Some of these modalities of integration include breathwork, art therapy, guided visualisation and Internal Family Systems therapy.
Participants are invited to contribute their data towards a multi-baseline, single case series design study, tracking mediators of change before and after a psychedelic-assisted personal growth, including a number of ACT preparation and integration sessions pre and post retreat. Please contact us for further details of this research project…
Minimum facilitator ratio: one to every five participants. Each participant will receive one-on-one pre, between and post-ceremony check-ins.
Spaces are highly limited to a maximum of 14.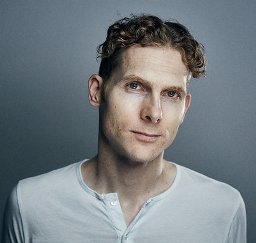 Henry J. Whitfield
Henry Whitfield is an Association of Contextual Behavioural Science (ACBS) Peer-reviewed Acceptance and Commitment Therapy trainer, an Accredited Advanced TIR (PTSD therapy) Trainer and Cognitive Behavioural Psychotherapist (MSc – CBT). For over seven years Henry ran and supervised brief therapy for PTSD projects for Victim Support and Mind in London gun crime hot spots, using CBT and TIR. Henry has also trained over 1500 psychological therapists since 2003, supervising psychologist for ACT and Trauma work in primary and secondary care with in the NHS. He is also a passionate integral thinker, publishing journal articles and book chapters on the integration of therapeutic models including, REBT-mindfulness, ACT-TIR-CBT, Person-centred-TIR. His psychedelic plant medicine path has changed how he does psychotherapy especially with self-concept issues. He has written, co-written and edited training manuals for ACT, TIR and FAP (relational psychodynamic). Now he focuses his research on the development of ACT-consistent models for psychedelic integration, with psychedelic process research for Regents University London.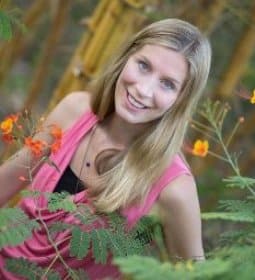 Lucyne Pearson
Lucyne Pearson is a Certified Integrative Psychotherapist since 2011. She specialized in addiction and trauma, recovery and worked for many years at the Priory Roehampton. She brings an array of skills and training in individual and group therapy, as well as considerable life experience, to assist her clients to look inward and awaken into a more accepting, joyful and authentic self. Lucyne is a skilled Shamanic Practitioner and has travelled throughout Central and South America, Hawaii and Europe studying sacred plants and healing modalities. She is also initiated in the Way of the Melissae; a European Shamanic Bee Lineage. She has led medicine ceremonies for over ten years including, most recently spending 2 years at Rythmia Life Advancement Centre in Cost Rica, where she led the participant ceremony, with up to 100 people, as well as their integration process.
She has a great passion for leading psychedelic work and creating an environment of safety, love, depth and transformation. She is also skilled musician and sound healer and uses the power of sound during ceremonies. Lucyne has been trained to utilise the following modalities to inform her treatment process: Transformational Breathwork, Clarity Breathwork, Family Constellations, Circling, Art Therapy, Hypnosis, Kundalini Yoga and Trauma Reduction Methods including the Rewind Technique, Emotional Freedom Techniques and Children's Accelerated Trauma Treatment.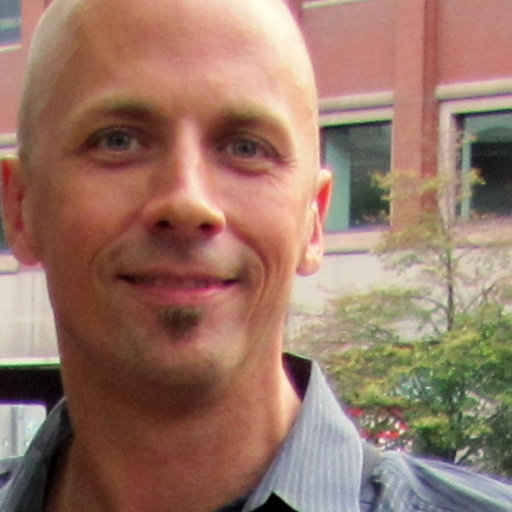 Dr Robert Krause
Robert Krause, DNP APRN-BC is a doctor of nursing practice and is a clinical specialist in psychiatric and mental health nursing. He is currently Visiting Faculty at The Graduate Institute where he is teaching a course in Mind-Body Medicine. For twenty years Robert was a Lecturer in Psychiatry at Yale University in the schools of Nursing and Medicine. He has lectured in philosophy at Quinnipiac University and at Western Connecticut State University. Robert has certifications in Global Mental Health: Trauma and Recovery from Harvard University, in Psychedelic-Assisted Psychotherapies and Research from the California Institute of Integral Studies (CIIS) and in Sex therapy also from the CIIS. He was a faculty advisor to the Yale Psychedelic Research Group and is currently the lead therapist and co-author of the treatment manual for the Psilocybin – Induced Neuroplasticity in the Treatment of Major Depressive Disorder at the Yale School of Medicine. He is also a co-author of the recently published 'Psilocybin-assisted therapy of major depressive disorder using Acceptance and Commitment Therapy as a therapeutic frame' Journal of Contextual Behavioral Science 15 (2020): 12-19.
Robert's daily practices include yoga, meditation and tantra. He completed yoga instructor training with Aum Pradesh Guar in Goa, India and was certified in tantra instruction through the Urban Tantra Professional Training Program. He has been practicing zazen meditation for 30 years.
Currently Robert maintains a private integrative psychotherapy practice in New Haven, Connecticut.